Hand painted Tree of Life is a work realized on three canvases:
Central body 80×60
Side panels of 50 x 70
The central body is the fulcrum of representation: the tree, with its thick foliage, represents fertility and sharing.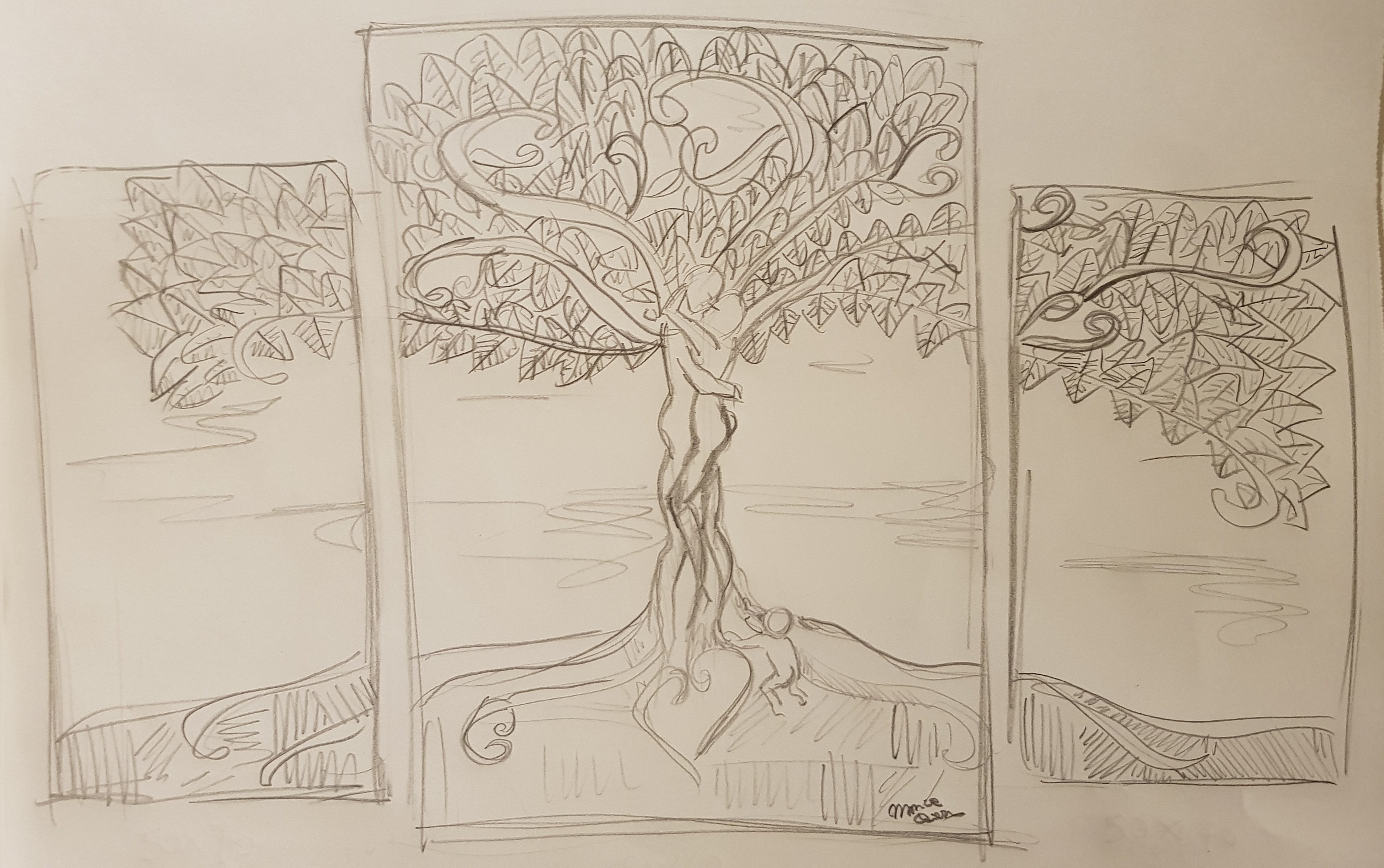 The branches intertwine to form hearts, as well as the bodies of man and woman, which are born from the earth and form the trunk. From this vital energy here is a child, a symbol of continuity and of the future.
All the representation can be read by dividing it into two halves:
from the left, the night that includes the elements of air and water with the link between the moon and the tides.
looking to the right, you can see the day, which includes the elements of fire and earth, the latter contains the energy of the universe thanks to the mandala symbols with which it is decorated.
Played almost entirely in shades of gray, the only note of contrasting color of the painting is the red of the heart placed in the central body and representing love, strength and blood.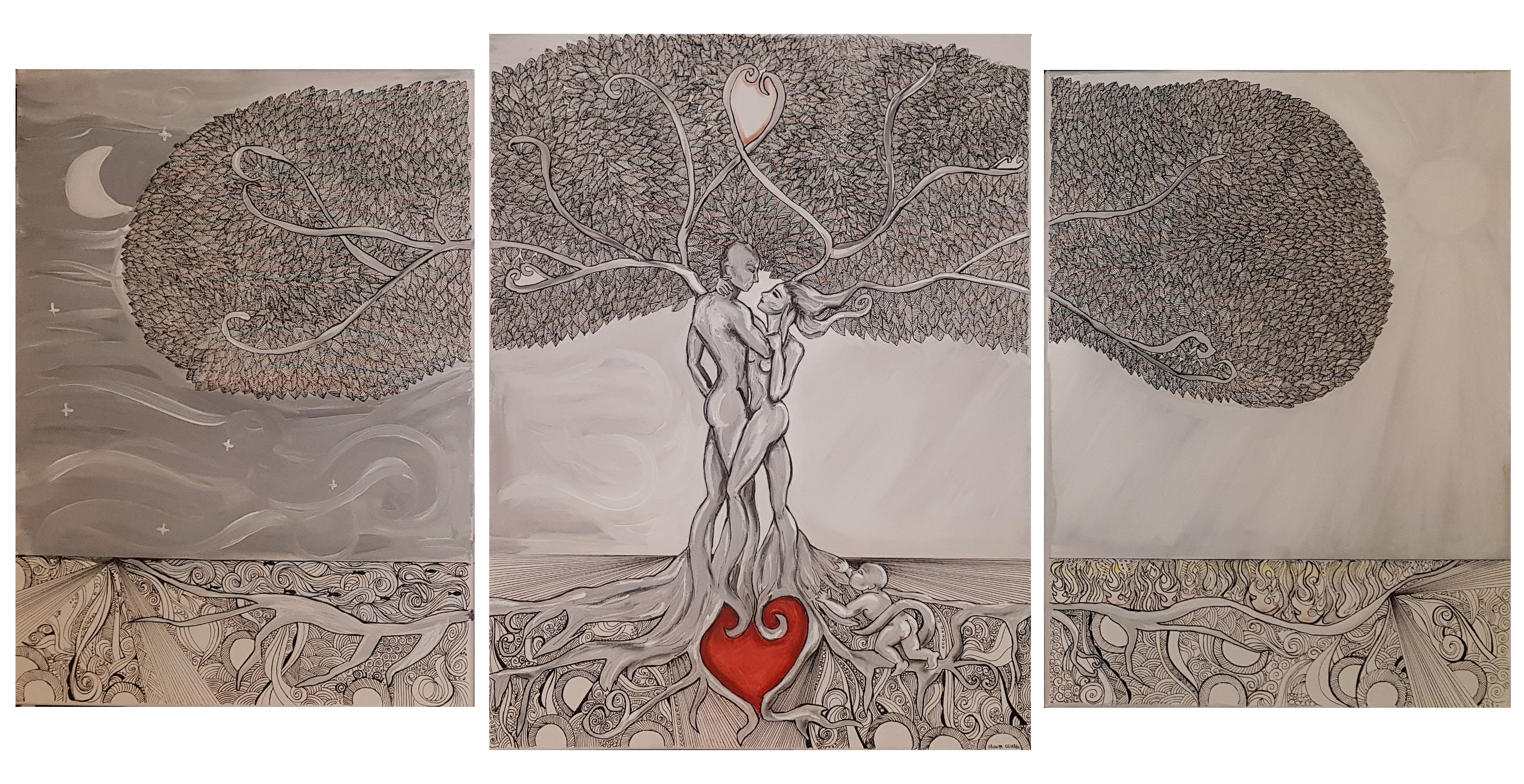 You can find more photos if you visit Instagram.
Share this link on the social networks with the buttons below